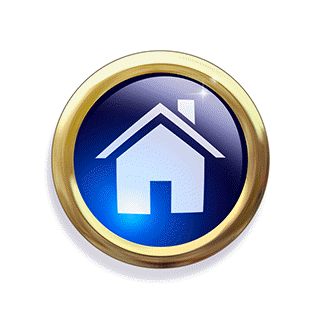 Obstetrics, Gynecology,
Bio-identical Hormonal Therapy,
Vaginal Rejuvenation
Skin Aesthetics
Board Certified by the American Board of Obstetrics and Gynecology (ABOG)
ROUTINE AND
HIGH-RISK OBSTETRICS
Taking Care of You and
Your Little Bundle of Joy
From the first sign or symptom of pregnancy though contractions, labor and delivery, you and your little wonder are the prime focus of the care we provide. With more than 25 years experience, Dr. Barrere has delivered over 3,500 babies!
GYNECOLOGY AND GYNECOLOGIC SURGERY
The Care You Deserve From Adolescence to Menopause
Annual exams and health screening, management of abnormal Pap smears, contraceptive care, minimally invasive hysterectomy and vaginal surgery - these are just some of services that we offer.
SOTTOPELLE®
BIO-IDENTICAL HORMONAL THERAPY
​
Restoring Vitality and Sensuality
Small hormonal pellets are painless placed beneath the skin to provide a continuous inflow of hormones eliminating hot flashes, night sweats, foggy though and memory lapses, restoring restful deep sleep, restoring your libido and giving you energy.
FDA 501(k) Approved Office Procedure
VOTIVA FormaV
is indicated for urinary incontinence, sexual dysfunction, and vaginal dryness.
A great alternative for patients who
do not wish to use hormones, or
for patients who are unable
to use hormones.
No incisions. No lasers.
Just results.
​
Is VOTIVA right for you?
Fill out this
to see if you could benefit
from vaginal rejuvenation.
SKIN AESTHETIC
TREATMENTS
Skin Remodeling and Tightening for a More Youthful Look
VOTIVA MORPHEUS8
stimulates collagen formation and tissue remodeling of the skin a subdermal tissues.
FR waves and heat
stimulate this process.
No scalpels! No lasers!
Just results that you'll
absolutely love.
The Christ Hospital, Medical Office Building
2123 Auburn Avenue, Suite 434
Cincinnati, OH 45219
​
Eastgate Location
4452 Eastgate Boulevard, Suite 102
Cincinnati, OH 45245
WILL MY INSURANCE COVER MY VISIT?
We participate with most private payor insurances, as well as most Medicaid and Medicare plans.     However, there are a few plans that have "closed panels", which have fewer providers.     For some of those plans, we are not in network.    
Also, most plans have deductibles and possibly co-pays or co-insurance requirements.     Each plan has their own requirements.
If you have questions about your plan, please call our office and we'll help you figure it all out.
WHAT SHOULD I BRING TO MY APPOINTMENT?
CAN I GET A SAME-DAY APPOINTMENT?
We try our best to see patients as quickly as possible who are having problems.     If we cannot fit you into the same day's schedule, we will certainly get you into the next day's schedule.      For newly pregnant moms, our policy is to see you for your first visit within two weeks.
DO YOU OFFER FINANCING OPTIONS?
We are happy to work out a payment plan with you or help you get a CareCredit account.
Board certified by the American Board of Obstetrics and Gynecology (ABOG). Initial certification 2001. Annual maintenance of certification (MOC) is now required.
Completion of a four year residency in Obstetrics and Gynecology at Bethesda Hospitals, Inc., in Cincinnati, Ohio. During my Chief Resident year, I received the Bryant Award for Resident of the Year. July, 1994 to June, 1998.
Doctor of Medicine (M.D.) degree, The Ohio State University College of Medicine, Columbus, Ohio.   June, 1994.
Clinical teaching faculty in the Department of Obstetrics and Gynecology, University of Cincinnati, and Department of Family Medicine, University of Cincinnati.     I have received the Elbert Nelson, M.D., Award for Excellence in Surgical Teaching on two occasions, presented by the residents at UC.